It takes a lot of patience, dedication, and hard work to reach the top of one's profession and as hard to keep that position. Take, for instance, real estate agent Greg Moore, who has been in the business for more than 20 years.
Greg has a natural propensity for customer service and intuitively knows what type of property his client is looking for, even if they haven't eloquently described it. Greg's ability to observe what the client's needs are and listening to their wants has made him an instant success and a client favorite. His success made him a serial real estate investing and entrepreneur. He also has amassed a total of 300+ Real Estate Transactions and is now making 6 figures in sales.
Because of his long list of achievements along with both his listings and his sales, he has drawn attention from people and asking him how he have had such massive success in this industry.
The most successful people see adversity not as a stumbling block, but a
stepping stone to greatness.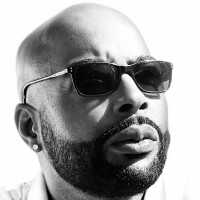 Greg was originally from Cartersville, Georgia. He loves to play football and was one of the ace players in Cartersville High. He was scouted and got a scholarship at the University of Tennessee at Chattanooga. His love for the game gave him a chance to sign with New England, Patriots. In his rookie season, in a game against the Cleveland Browns, he had a career ending injury. As he was laying on the field with a third degree separated shoulder, he knew that he would never play again. He used the money he got from that season and bought his first house. He flipped that house and made $20,000 in profits and he's been a real estate investor ever since.
after 300 Real Estate Transactions he decided to open an Academy to teach others just like you how to profit in this amazing industry.
Of course, life isn't all about work with Greg. When he isn't previewing properties or assisting clients to find their new home, he is just like every other person who enjoys family time. He is a doting father, a deacon in the church (he'll invite you to join his virtual Sunday School class), and a pillar in his community.
Greg only commits to giving the best quality service and representation. Just give him a call and he'll make you his priority.